Female Garment Workers Take Charge of Their Health with Support from Kontoor Brands and HERhealth™ Partnership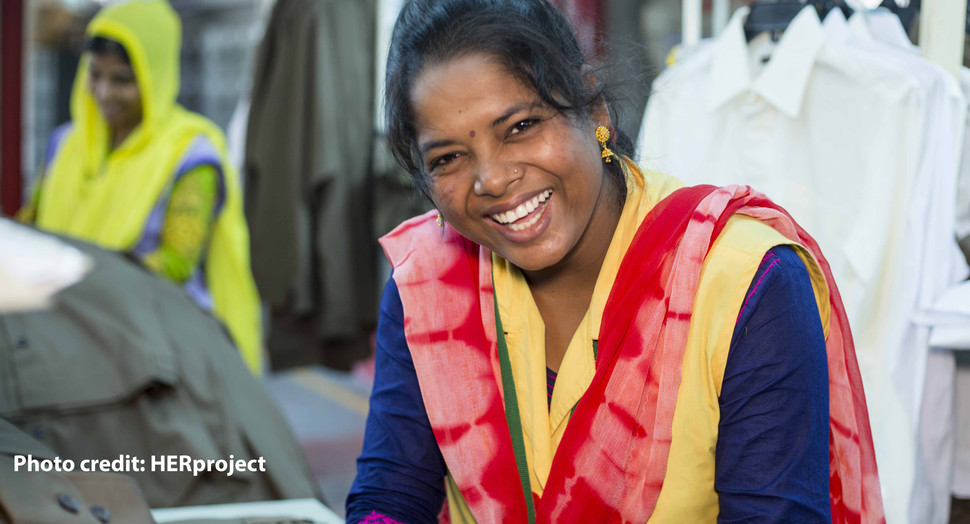 As a leader in the apparel industry, Kontoor Brands takes its social and environmental responsibilities seriously. In addition to worker health and safety policies, we strive to partner with organizations that share our values to deploy impactful programs in communities where we operate.
Prior to the COVID-19 pandemic, our Responsible Sourcing teams partnered with BSR's HERhealth™ project across Bangladeshi and Kenyan factory partners to increase healthcare knowledge, critical health services and products for women in factories that help produce products on behalf of Kontoor and its brands.
"In Bangladesh, women comprise more than 65 percent of the garment industry workforce," says Wesley Gibson, VP and Managing Director, Product Supply, Kontoor Brands. "That's why it's critically important for us to protect and promote women's rights in the workplace, and engage in projects like HERhealth – a program that educates women on nutrition, hygiene practices, children's health and family planning."
Through the HERhealth™ program, Kontoor Brands worked to ensure women and by extension, their families and communities, had access to the information they need to lead a healthier lifestyle.
"HERproject™ is delighted to have worked with Kontoor Brands to implement our HERhealth™ programs," said Smita Nimilita, Bangladesh Country Representative, HERproject. "Global brands have the opportunity to create major positive impacts for women's health by collaborating with their suppliers. This kind of collaboration and investment is more important than ever."
HERhealth™ focuses on building capacity and strengthening systems, with seven key strategies:
Raising awareness on critical health topics such as healthy eating, personal hygiene and maternal health;
Improving health-related behaviors such as disease testing, seeking out preventative care, and conducting preventative self-examinations;
Addressing common myths and misconceptions around potentially harmful practices and beliefs;
Building confidence and communication skills around discussing important health issues at work and at home;
Improving the capacity of the workplace clinic to respond to workers' health needs;
Linking workplaces with external services providers; and
Strengthening workplace policies and systems promoting worker well-being.
A true sustainability program, the HERhealth™ initiative also demonstrates business benefits for the factories involved. The improved women's health awareness and behavior has proven to reduce health-related absenteeism and improve worker-management relations. For more information about the program, visit https://herproject.org/programs/herhealth.